I came to Curacao in search of water. To observe and film its state of flux and multiplicity of forms. But also to heal, to calm, to immerse, to gaze, to float, to listen, to reflect, and to consider the relationship between this substance – in perpetual motion and without any one fixed form, and data – which flows through our daily consciousness and whose truth is a constant state of flux, presenting itself as one and many things.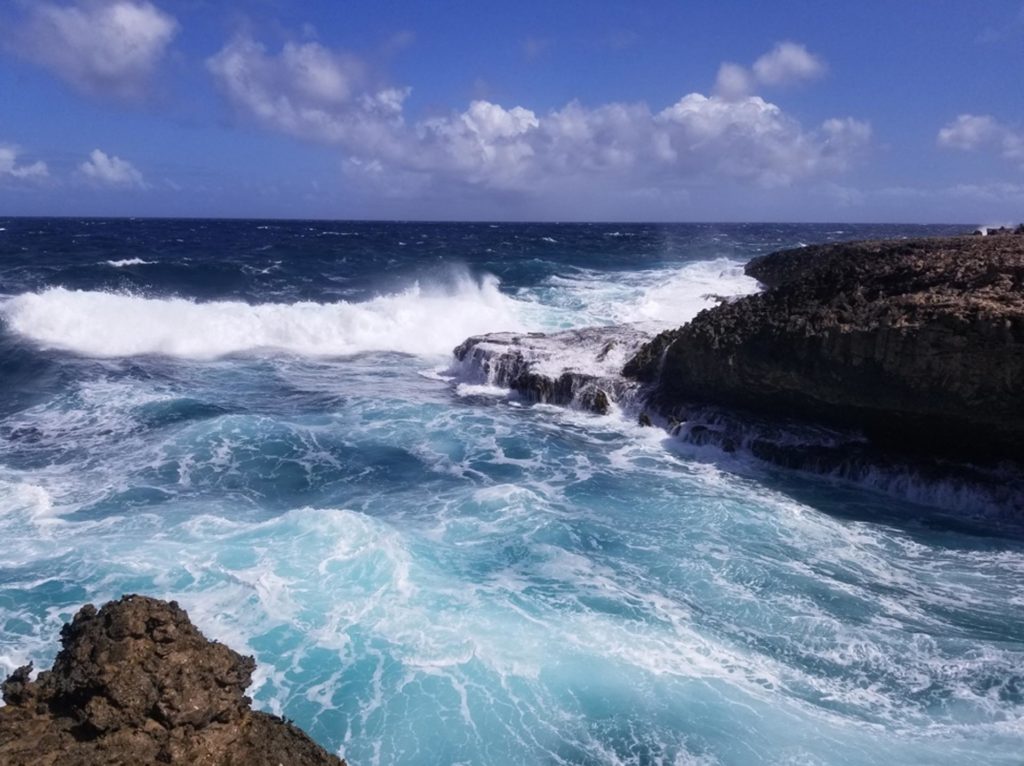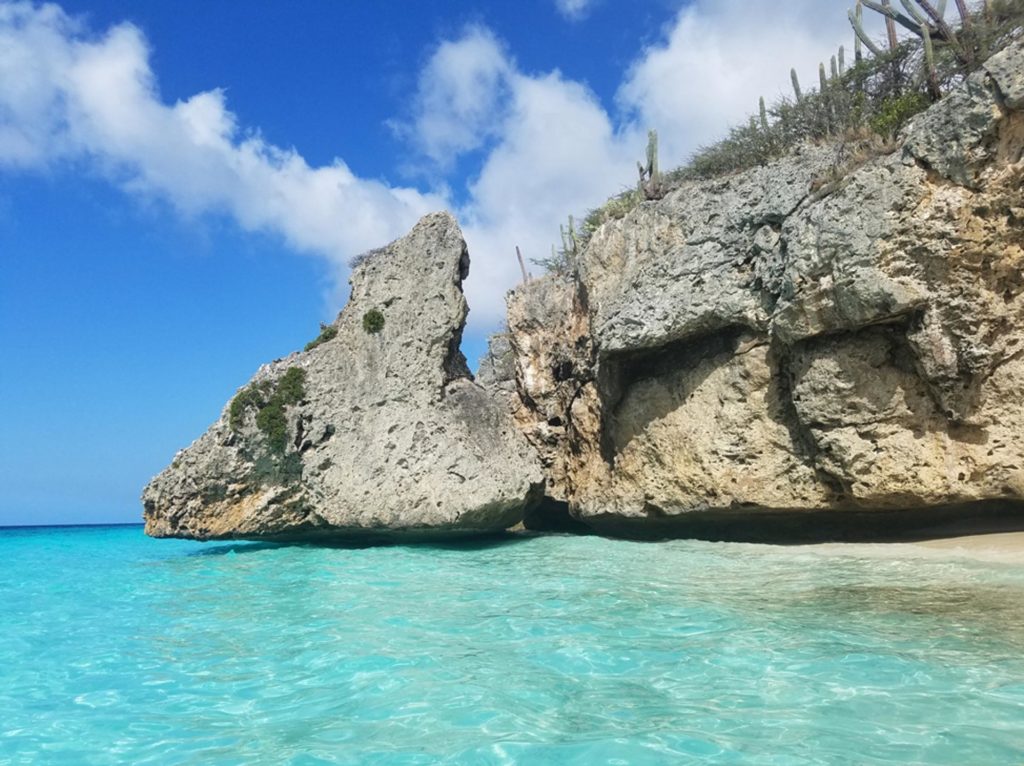 What I found, was an island whose treasures lay beyond the cerulean blue waters I had sought, and presenting themselves between the shores; its red, dry earth, its rocky, jagged landscapes, its hostile cacti and healing aloe, in its its tight knit communities and generous, welcoming people, its troubled history, its architecture, and the accidental moments of colorful, faded beauty which present themselves at every wall, gate, fence, facade, mural, sign, plant arrangement (natural and assisted), and street furniture, hand made from discarded shopping palettes.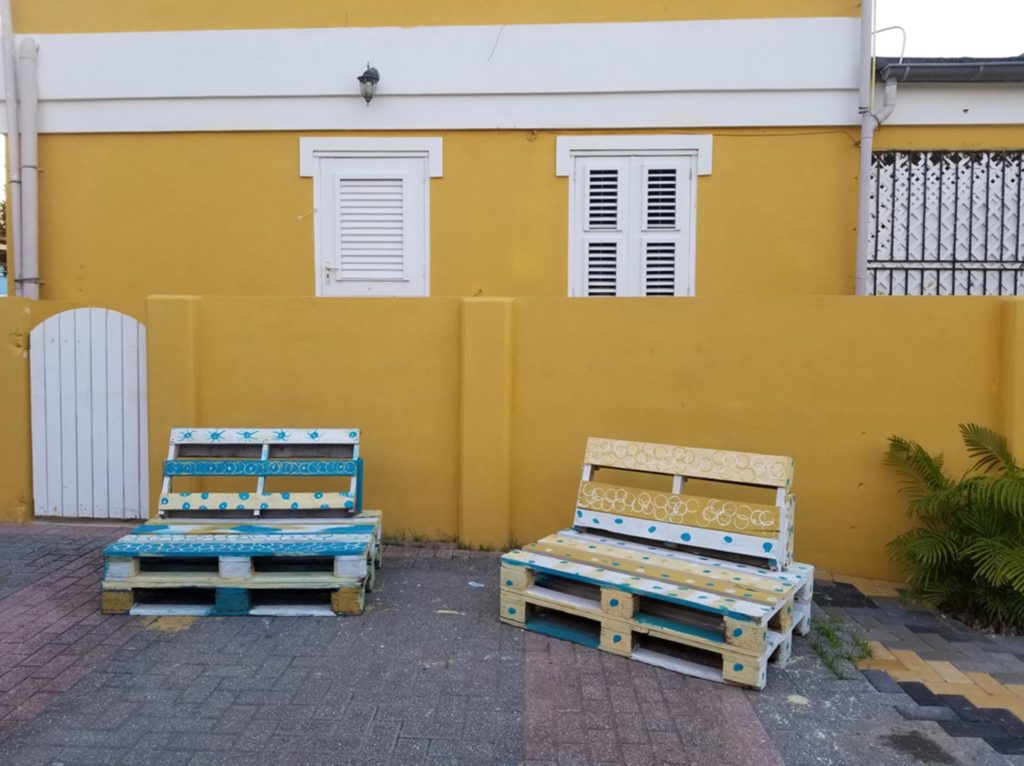 I found inspiration everywhere, as I explored this beautiful island and connected with its warm-hearted community.
The staff at Uniarte provided a place to start, directing me to possible filming locations, and also people to meet, connect with and learn about the island. I visited museums, took street a contemporary street art tour (run by UniArte resident Avantia Damberg), attended talks, exhibitions and film screenings of contemporary local and Dutch artists, explored abandoned surf communities, visited landhuis museums, and learned about the resilience, pride, creativity and ingeniousness of those enslaved who sought to preserve their cultures and create new forms of art, music, language and song from whatever materials available.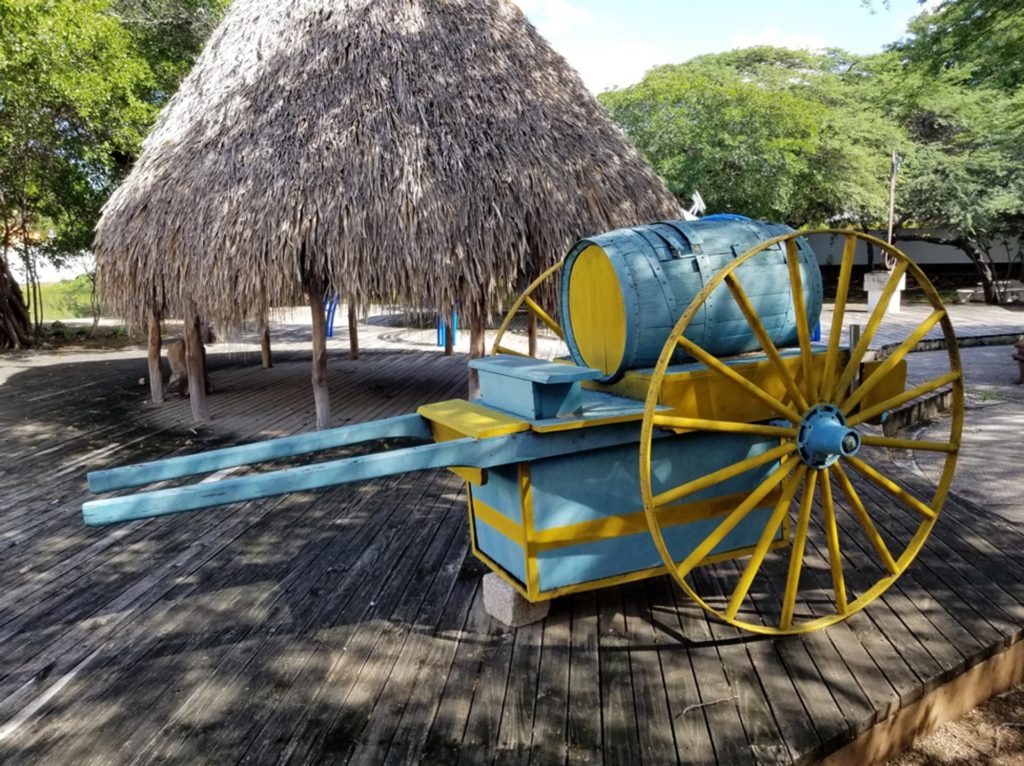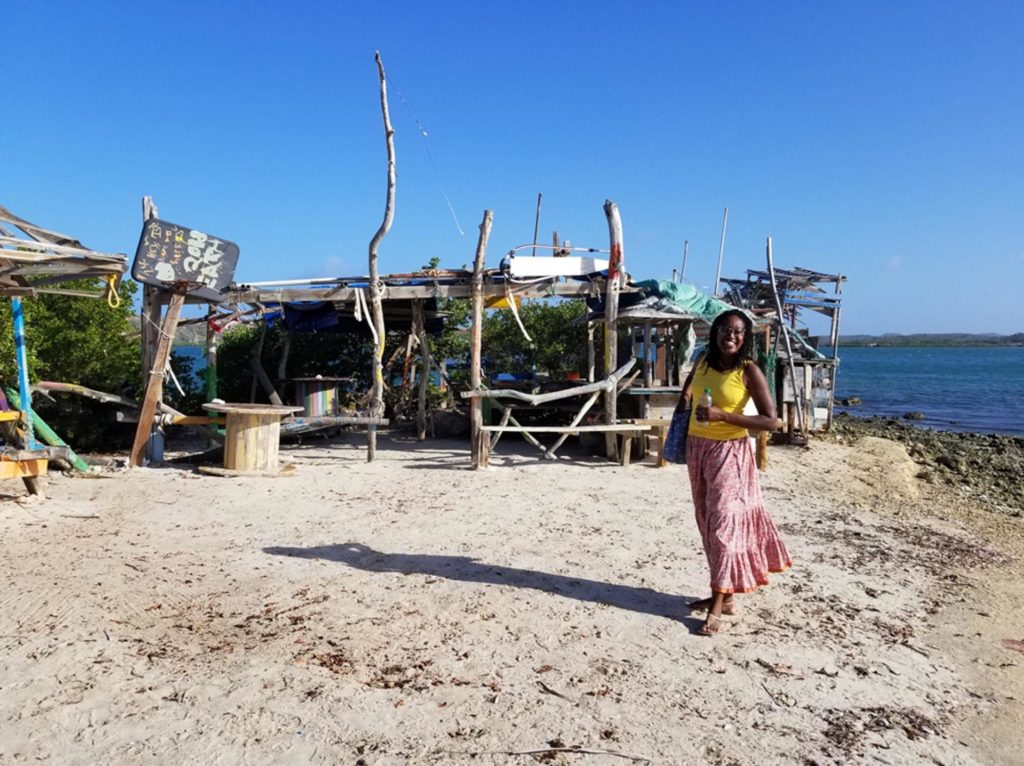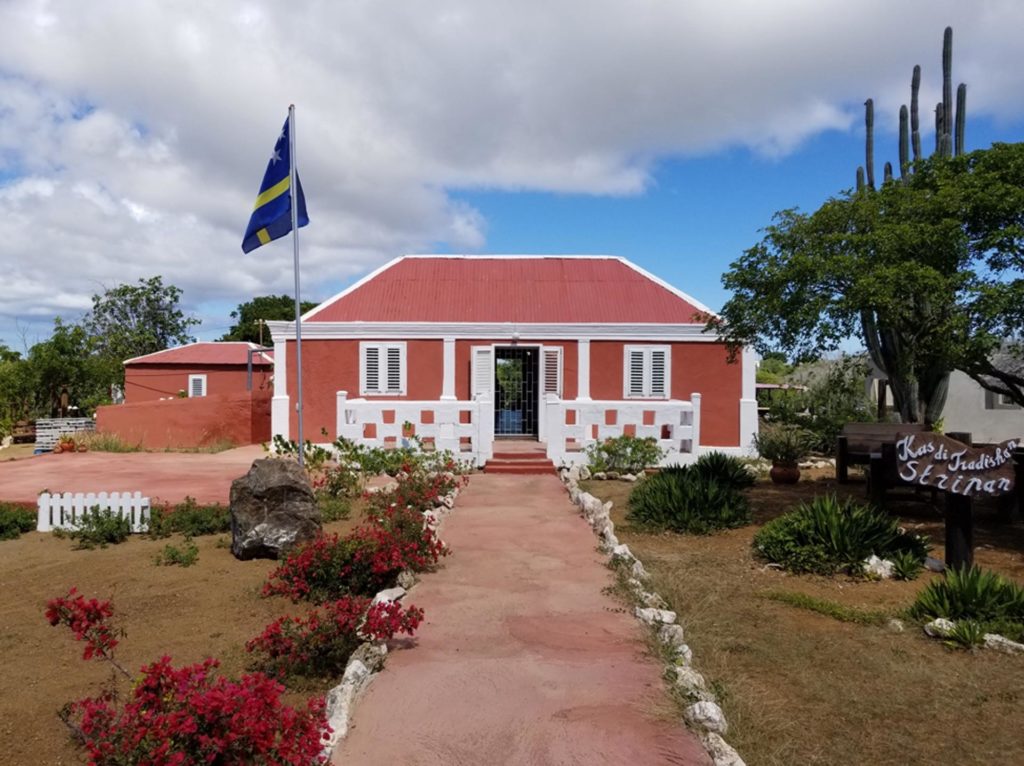 I felt a sense of familiarity with my homeland of Australia, a former English prison colony with it's own troubled past and continued post-colonial segregation. Cultures oppressed, stifled, marginalized. Traditional land management practices overlooked, creating the perfect storm for the most extreme bushfire season on record (which played out while I was in Curacao). The intense media coverage which surrounded this event, dying out once the news cycle became oversaturated as it flooded our social media channels, eventually becoming 'old news' – even as the wildfires and environmental devastation continued.
This is the way of the media, as news outlets cover natural disasters and the effects of climate change – algorithms which serve us this information learn and adapt once users disengage (possibly due to over-saturation), and start withdrawing information until we become over-informed to misinformed.
I thought about all of these things as I gazed at the ocean in Curacao, filming waves crashing, swirling, lapping at the shores, withdrawing and crackling poetically over beds of white, bleached coral. I noticed beautiful sea turtles swimming, with jet skis circling overhead. Pristine Caribbean beaches, with oil rigs positioned just off shore. Cruise ships depositing thousands of wealthy tourists daily onto a small island whose fragile ecosystem is susceptible to global tourism and Instagram trends.
On this beautiful island, with its abundance of natural beauty, I felt always the touch of human impact – a colonial past, post-colonialism, and now gentrification and 'digital tourism'. On any given day, these immaculate cerulean waters formed the backdrop for countless selfies and amateur Instagram photoshoots.
While I, too, captured footage of this 'perfect' aquatic scenery, I became more drawn to the hostile north side of the island, finding in Sheta Boka National Park an environment which placed the power of nature at the fore. The immense, crashing waves instilled a sense of awe and wonder, and also highlighted my own vulnerability, and that of humankind.
I found in this site, to which I was directed and accompanied by staff at UniArte, to strike a balance between power and fragility, water and desert, beauty and hostility. Upon encountering this incredible landscape, it inspired me to embark on shooting my first narrative based film. It was entirely conceived, conceptualized and shot on this residency, as a result of my immersion on this island and experience within this particular landscape.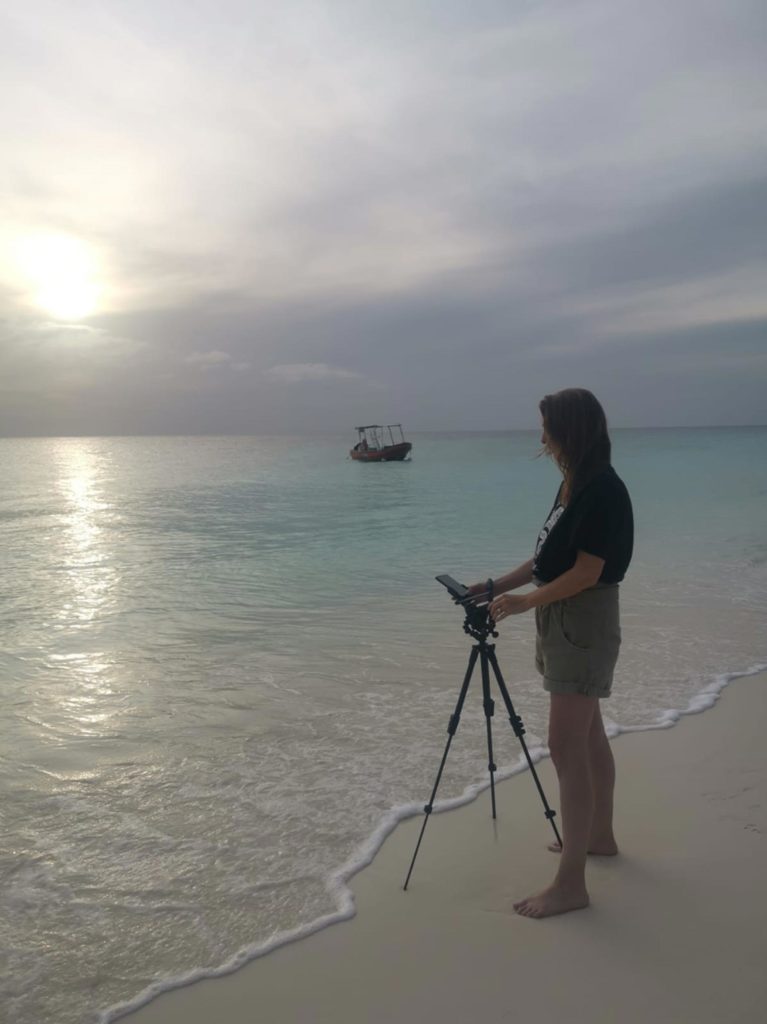 This new film, as well as the footage and sound I captured elsewhere on the island, has subsequently been exhibited in New York and has sparked and entirely new body of work. I plan to extend this new series of work into a 3-part exhibition in New York, Australia, and Los Angeles.
The ideas formed whilst observing the landscape in Curacao germinated and culminated in a breakthrough, solidifying ideas and providing a foundation for this larger body of work examining water, fire and earth respectively – and how these elements are impacted by climate change.
Another breakthrough came one day while I was observing and enjoying the incoming waves, I thought about the endless flow of data which underpins the information we consume on social media. I saw a relationship between the infinite, flow of water and the worldly knowledge contained within it, and the endless flow of data which serves our experience of the world. Water connects us, but it also divides us – as does data. I realized that today, one cannot experience nature without a hidden layer of data – be that google maps geotagging and tracking, meta data embedded in photos, or climate data recording ocean temperatures and impacting policy (left and right) around the world.
UniArte provided the studio, accommodations and support to enable me to research, conceptualize and develop this new body of work. They also provided me with an opportunity to stage an exhibition, where I presented a beta version of the work, and was able to meet with the local art community and gain valuable feedback on the work in development – as well as to make new friends!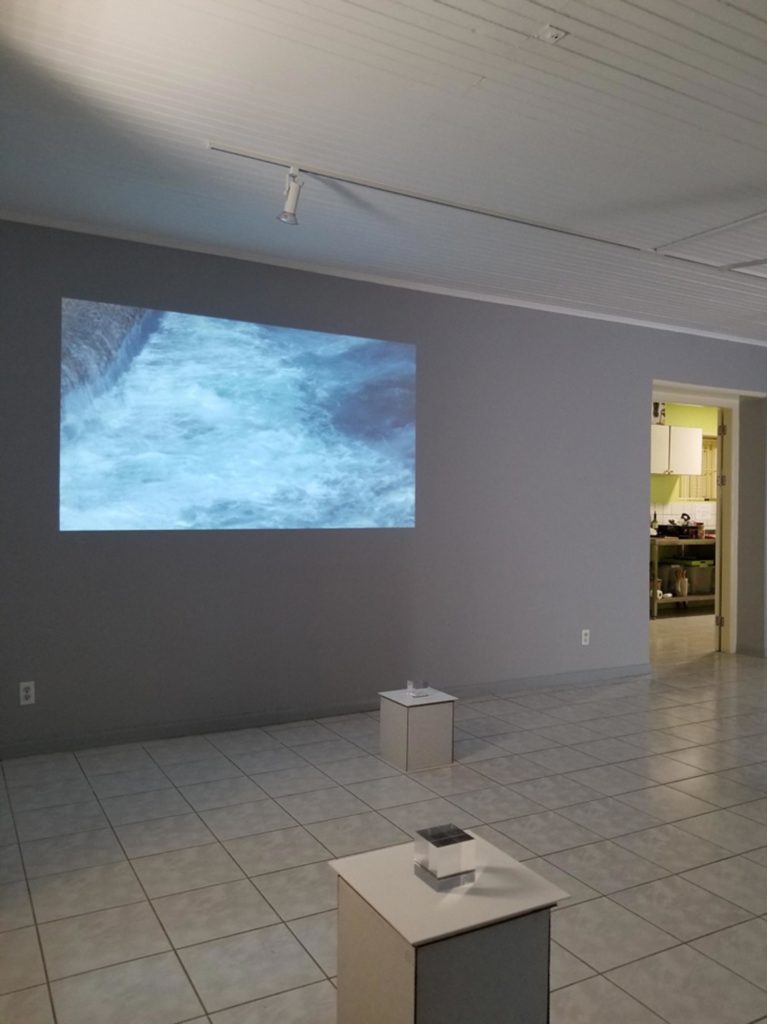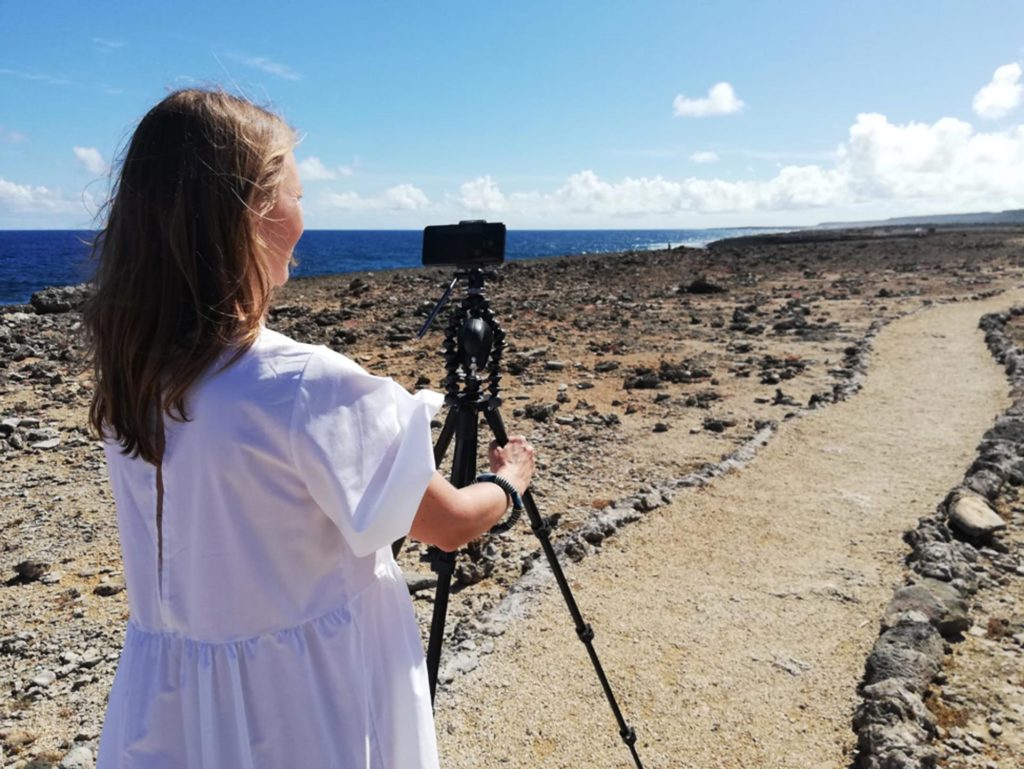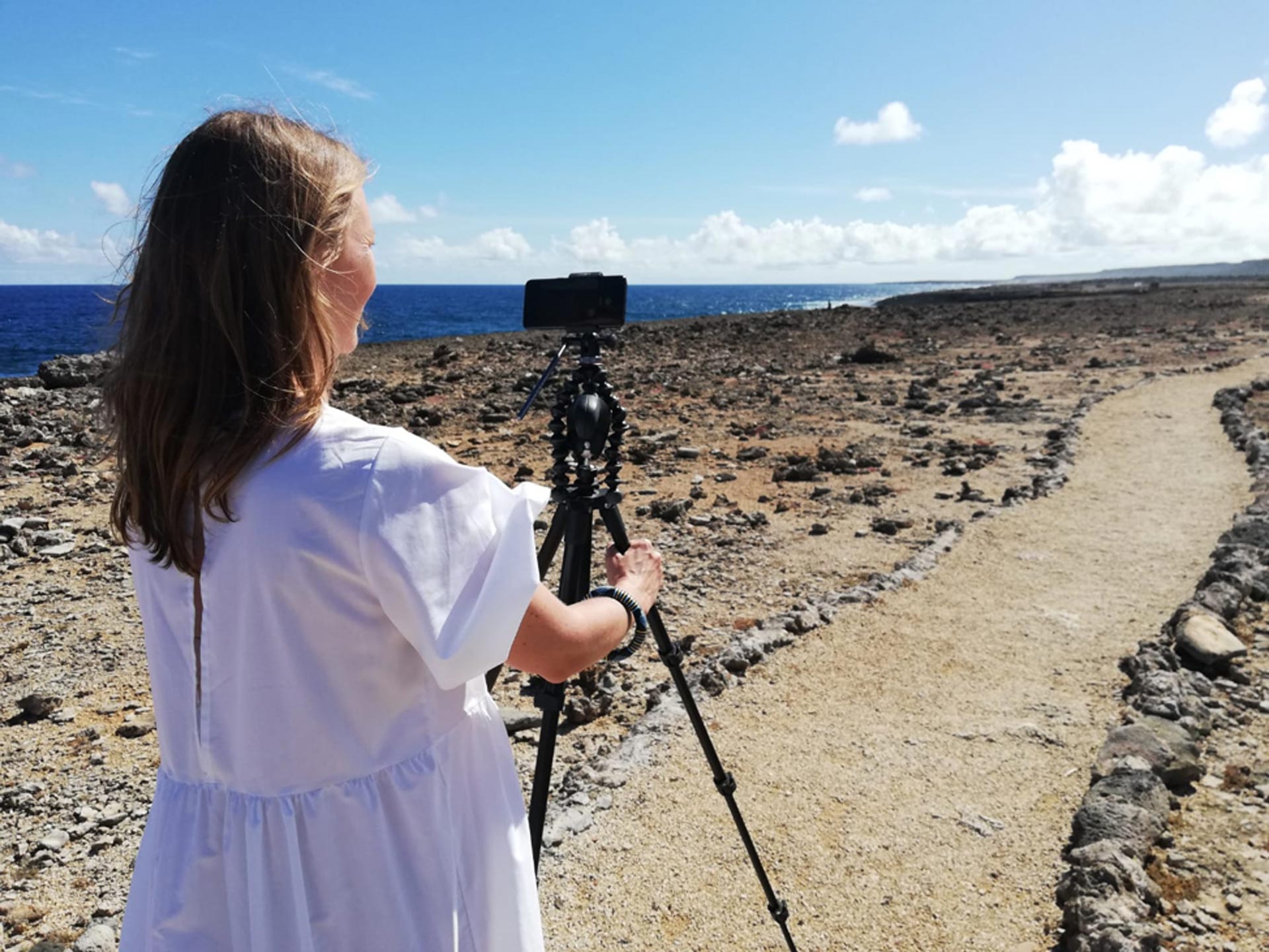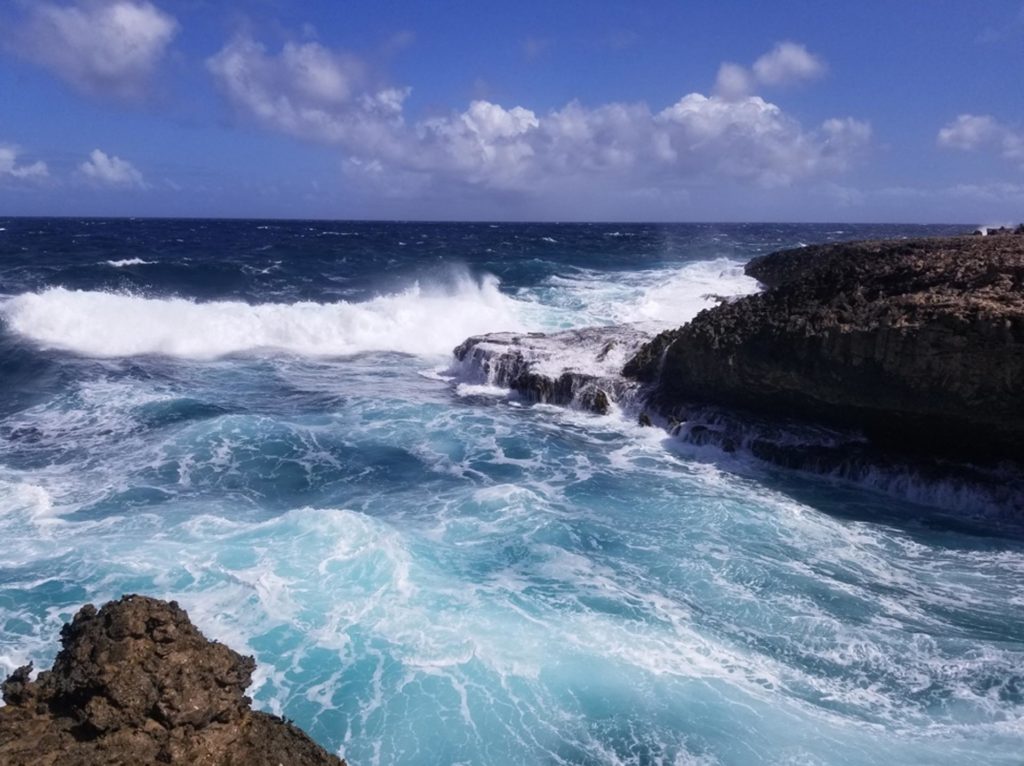 Overall, the experience of being immersed in Curacao during the residency at UniArte led to discoveries I had not expected, lifelong connections, solidified existing ideas and led to entirely new concepts and processes that will inform my practice for years to come. Thank-you UniArte for providing this incredible opportunity!
UNIARTE RESIDENCY, JANUARY 2020
KRISTIN MCIVER